Company
Engineering your visions
From Weikersdorf to world market leader
Founded in 1986, IAG Industrie Automatisierungsgesellschaft m.b.H. is presently in the sole ownership of two families. Very early on, the founders Olaf Pokorny and Ernst Brunner combined their passion for filling the highest customer requirements with a noteworthy competence for finding solutions. These properties have always helped IAG to maintain a lead in matters of technology – first on the domestic and subsequently on the international market. That was how the company was to become the world market leader in this market – through the manufacture of fully automatic and tailor-made special solutions for the friction lining industry. With its entry into test cell technology and water and snow system technology in 2007, IAG continued along its dynamic path within this niche market.
Our success is based on people. With around 100 employees on one site, we maintain flat hierarchies, an economical administration and rapid decision-making. These are three decisive reasons that gives us the flexibility we need to implement customer-specific requirements. Long-term and flourishing relationships with our customers, suppliers and employees enable us to create smoothly flowing procedures. Quality and reliability are our compass in all areas of the business along the entire value chain. For over 30 years
IAG in numbers
IAG location
3.000
m2 assembly halls
2019
Spin-off of IAG Prüfstandtechnik at the end of 2019, the test cell technology division is fully owned by the Pokorny family.
Development of the modular press concept mLCx for OES and aftermarket
2008
New developments in the fields of sensors and interlinking with functional extensions at the customer's request
2008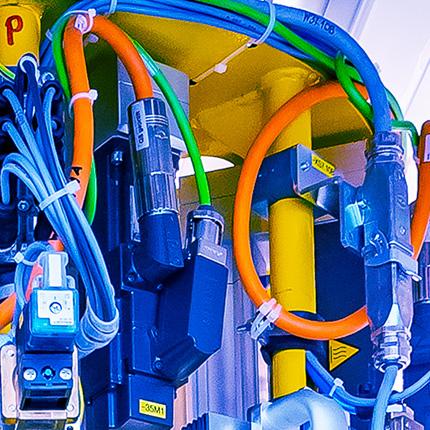 Design of first systems in the field of water and snow technology systems
2006
Fully interlinked press system with curing oven Entry into the field of test cell technology
2001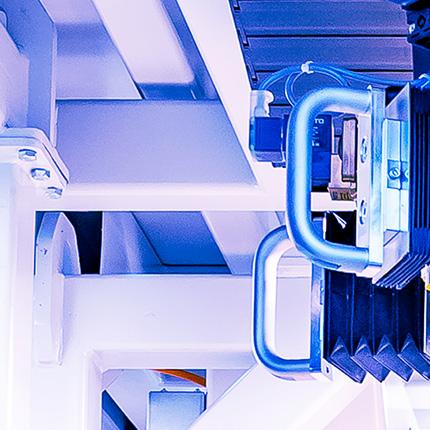 The area of special-purpose machinery development
is expanded further for production and assembly systems with a high degree of automation. Development of the highly flexibly LC system concept
1994
Development of new cold/hot press technologies. From 1994, IAG is on the way to technological leadership. The focus is on the development of fully automated modular and tailored customer solutions.
1988
Development of the first friction lining press for the manufacture of brake linings
1986
Company founded as a builder of special-purpose machinery with a focus on automation